"If by excessive labor we die before reaching the average age of man, worn out in the Master's service, then glory be to God. We shall have so much less of earth and so much more of heaven. It is our duty and our privilege to exhaust our lives for Jesus." Charles Spurgeon
This coming August, I will be turning 60 years old. To some, that will sound old, and to others, it will not, depending on how old you are! To me, it just feels very strange. We never really feel as old as we are, do we? We often see ourselves in a completely different light than others see us. Personally, I have a tough time believing I am almost 60. I do not feel like I should be 60, but then I catch a glimpse of my son with his beautiful wife or my daughter and her sweet husband with their precious little girl, and I am reminded that I have lived enough years to have two married children and one granddaughter! Yep! I am almost 60!
How do you feel about aging? Most of the time, I am okay with it, although it does feel strange. Aging is not popular in our culture, and the pressure is stronger than ever, trying to get us to do whatever we can to stay acting and looking young. There are workout programs, diets, surgeries, and things you can inject into your face to help you look younger. There are makeup tutorials, hair color, and haircuts that will "take ten years off your appearance," as the advertisement I saw the other day said. We are surrounded by the message that we need to fight the aging process.
Yes, I enjoy using makeup and getting my hair done. I want to be the best 60-year-old that I can be! But more than anything else, I want to have a biblical perspective about the aging process, and I want to have biblical joy as I age. So, how does that happen? We need to focus on the WORD and not the world!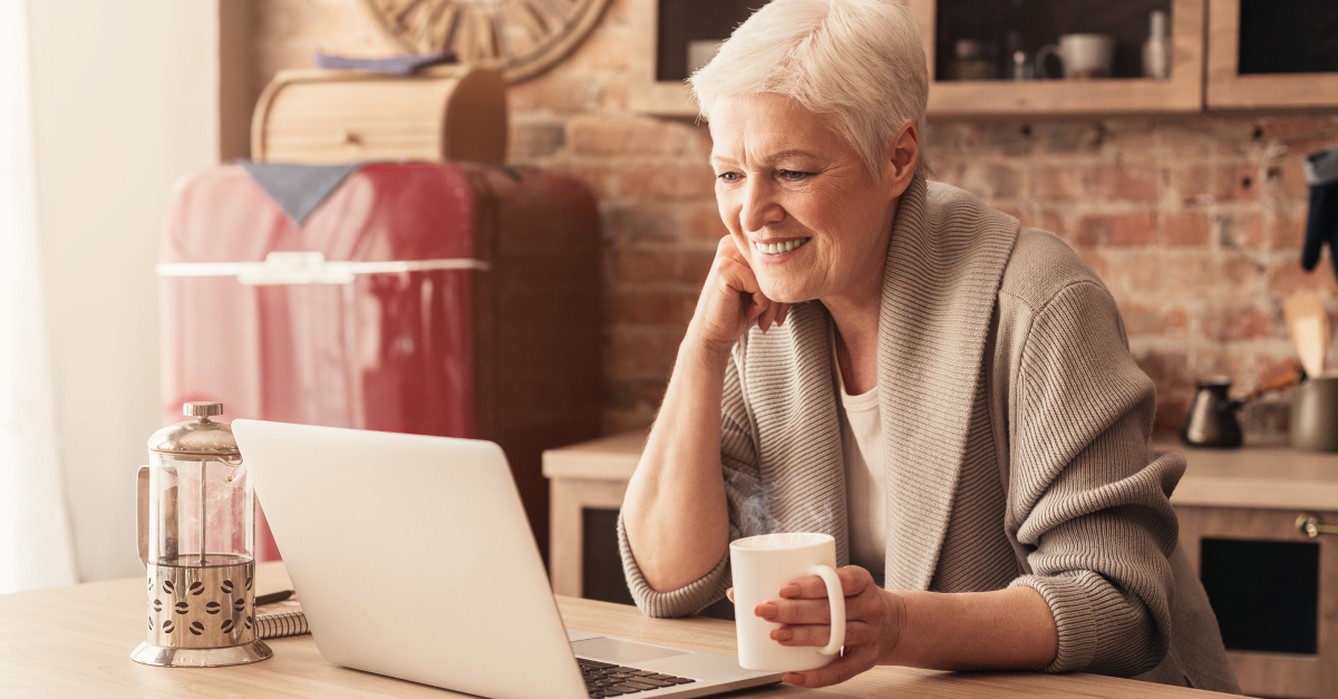 Isaiah 46:4 "Even to your old age and gray hairs I am he, I am he who will sustain you. I have made you, and I will carry you; I will sustain you, and I will rescue you."
God is our God, no matter our age. He is not going anywhere! He will sustain us and carry us. There is so much comfort in knowing that no matter how old I am and what I walk through, he will be there carrying me. He has promised us that he will not change even though our bodies are growing older and changing every day.
Job 12:12 'Is not wisdom found among the aged? Does not long life bring understanding?"
One of the best things about getting older is the wisdom you have acquired because you have been around for a while! When you have had years of experience and suffering in your life, there is a learning that takes place that cannot be taken away from you. Life changes you as a person, and it can make you more like Jesus if you embrace it all and allow it to.
2 Corinthians 4:16 "Therefore we do not lose heart. Though outwardly we are wasting away, yet inwardly we are being renewed day by day."
No matter what I do to try and keep my outward appearance looking young, there really is nothing I can do to stop the aging process. One day it will catch up to me. I will eventually look old. I will eventually get sick and die. We cannot escape it. But if I am in the Word every day, walking with God, seeking His face, and nurturing my relationship with him, my inside is being renewed every day. That is something only God can do!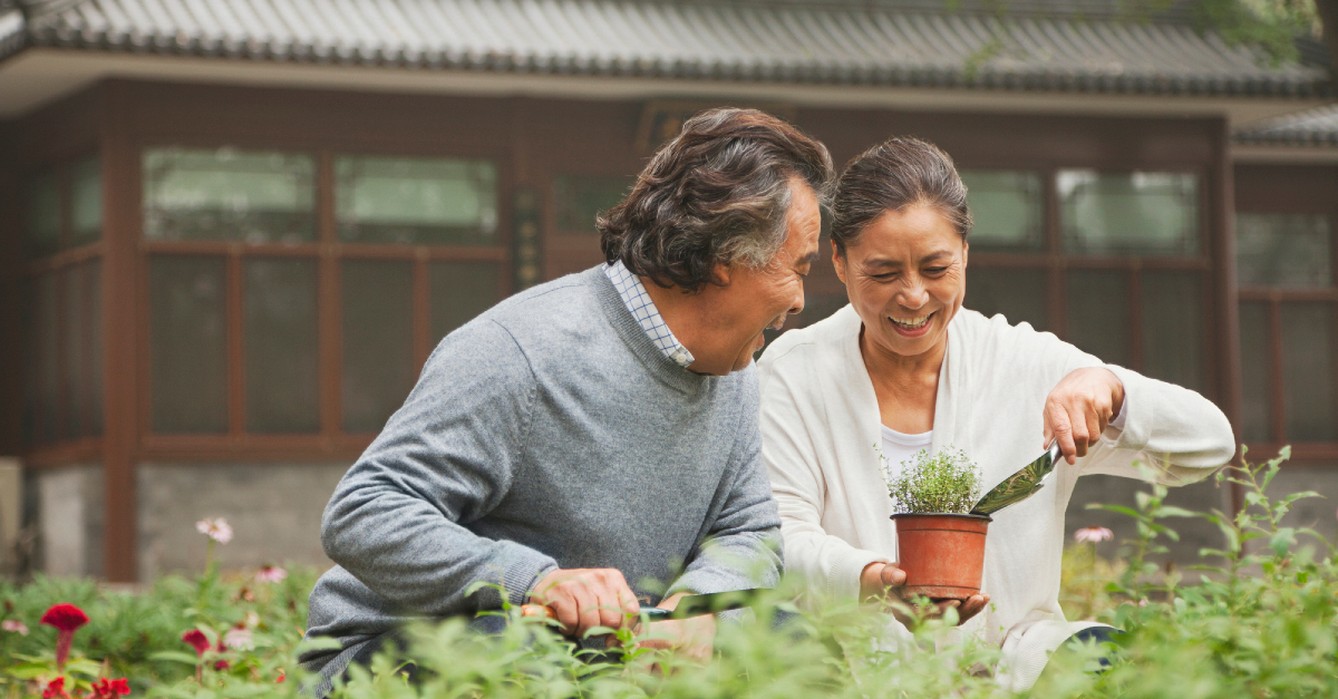 What Good Comes from Aging
We have the opportunity to trust and get to know God with each year he gives us. Every new year brings much to be grateful for, but it will also bring more for us to grieve over. Living a life deeply connected to God will enable us to have true joy through it all.
When you are given a long life, you have been given countless opportunities to experience God's faithfulness. You can then turn around and tell as many people as you can who are coming up behind you that God is faithful. That is one of the most important things an older person can do to serve a younger person. Remind them that God is faithful and that you have experienced that faithfulness!
The longer you live, the more opportunities you will have to share the gospel. This is the most important message we have to offer others – that God sent his very own son to earth to die and carry the weight of our sins so that we can live with him in heaven for eternity.
Find Biblical Joy by Focusing on God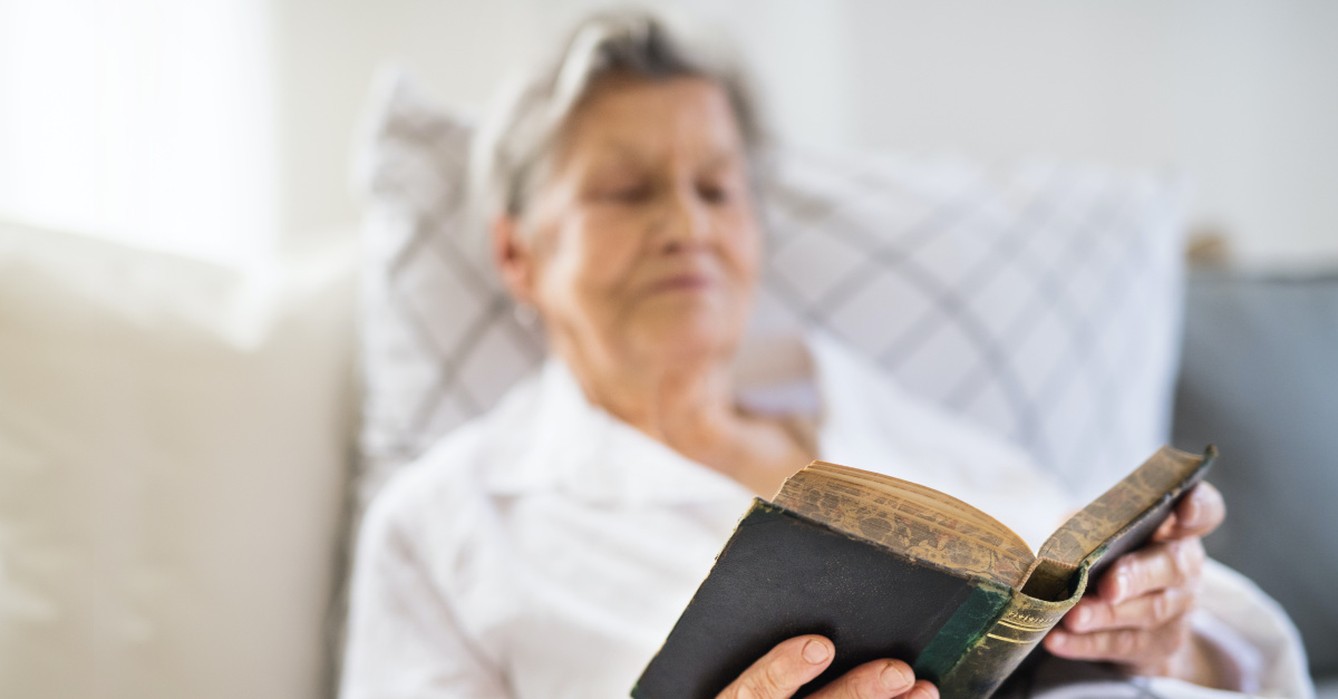 Photo credit: ©Getty Images/Halfpoint
1. Thank Him for Who He Is:
Father, thank you for being a Sovereign God. One who is the ultimate authority in all things. All things are subject to You. You reign over all. That reality is comforting because I know it means that you are the One who is in control and who numbers my days. You have a purpose for me in each day I am given.
2. Thank Him for His Faithfulness:
Father, thank you for your faithfulness over the years of my life. When I sit and remember all the ways you have been faithful in my life, even during the times I did not understand what was going on or what you were doing, I am so encouraged. It empowers me to keep moving forward, one day at a time, into my old age — or however long you allow me to serve you here on this earth.
3. Thank Him for His Promises:
Father, thank you for your promises. Your Word is packed full of promises for me to hold on to and to find hope and joy in. Thank you for leaving us the Bible, your book that tells us what we have to look forward to and who we are to be living for every day. It gives me something to cling to as I see my body aging.
4. Thank Him for His Provisions:
Father, thank you for how you have provided for me all my life. From the moment I was born up until now, you have provided for all my needs. I have never been lacking. Please give me opportunities to share all the ways you have provided for me so that others might be encouraged in their daily life as they look to you to provide for them.