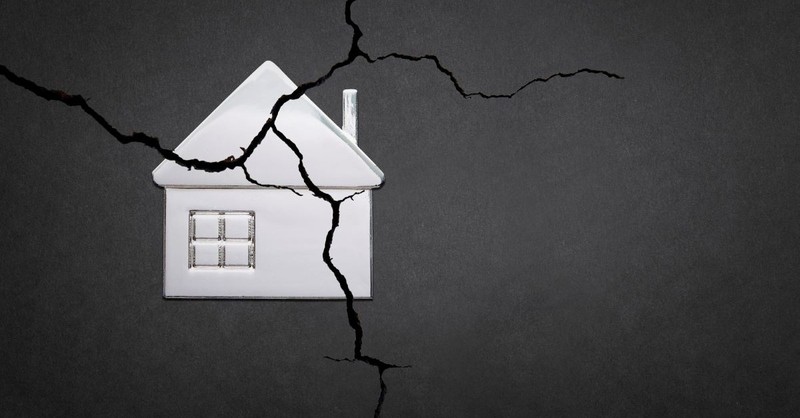 A divorce is a life-altering event that can leave you feeling lost, lonely, and emotionally drained. It can be a difficult and painful experience, causing confusion, anger, sadness, and even depression. Divorces happen for various reasons, like infidelity, financial issues, differences in priorities, goals, or values, physical or emotional abuse, and many other heartaches. However, finding peace and trying to heal after a divorce can help victims restore emotional balance and stability.
Understanding The Impacts of Divorce On Christians
Navigating loss on any level is challenging, but losing a meaningful relationship, particularly a spouse, can be emotionally devastating. Although society is more accepting of divorce, it still has terrible consequences for spouses, children, friends, and families of those involved. Divorces also have tremendous spiritual and emotional impacts on Christians.
Here are some of the consequences of divorce for Christians:
1. Spiritual Consequences: Divorce can have significant spiritual consequences for Christians. Marriage is a sacred covenant between a man and a woman, and divorce goes against God's plan for marriage. It can leave you feeling disconnected from God and harm your spiritual well-being.
2. Emotional Challenges: It can be emotionally draining for Christians, especially given that they have been brought up with the belief that marriage is a lifelong commitment, as taught in Matthew 19:3-6: "The Pharisees also came unto him, tempting him, and saying unto him, Is it lawful for a man to put away his wife for every cause? And he answered and said unto them, Have ye not read, that he which made them at the beginning made them male and female, And said, For this cause shall a man leave father and mother, and shall cleave to his wife: and they twain shall be one flesh? Wherefore they are no more twain, but one flesh. What therefore God hath joined together, let not man put asunder."
When Christians experience divorce, they can feel isolated, rejected, and ashamed. In some cases, this can lead to depression and anxiety.
3. Impact on Children: Divorce has a profound impact on children. The affected children may struggle with guilt, confusion, and anger. They may even, over time, question their own faith and beliefs in God.
4. Social Implications: Like everyone else, divorce can have social implications for Christians, especially if they are part of a close-knit Christian community. It can lead to social stigma, ostracism, and judgment from others.
It is important to find peace after divorce to have sound, emotional well-being. We must, however, consider the following for true emotional peace after going through the trauma of a breakup in a marriage:
Reading and Meditating on the Word of God
As Christians, we can heal from any kind of pain or heartbreak through our faith in God. Our ultimate consolation comes from listening to the voice of the Lord and meditating on His words. The Bible, which is the Word of God, is one of the mediums through which He provides us with guidance and comfort in times of trouble.
The Word of God reminds us that we are not alone and that God is always with us. Psalm 34:18 says, "The Lord is close to the brokenhearted and saves those who are crushed in spirit."
We are also reminded in God's Word that even in our darkest moments, God is with us, offering comfort and support.
Practicing True Forgiveness
Another key to finding emotional peace after divorce is forgiveness. Forgiveness in this context is not only about letting go of anger and resentment towards our former spouse but also forgiving ourselves for any mistakes we may have made in the marriage.
Jesus teaches us to forgive others in the Lord's Prayer. Matthew 6:12 says, "And forgive us our debts, as we forgive our debtors." When we forgive, we release ourselves from the burden of negative emotions and open ourselves up to emotional healing and well-being.
Seeking Support
Seeking emotional support from friends, family, and professionals such as pastors or counselors is also helpful.
Ecclesiastes 3:1 reminds us that there is a time for everything, including a time to mourn and a time to heal: "To everything, there is a season and a time to every purpose under the heaven." Therefore, when you find yourself struggling after a divorce, you must not conclude that it is the end of the road.
As a Christian, you must understand that you are going through this divorce for a reason God is quite aware of. And if the emotional pressure becomes unbearable, do not hesitate to seek help from your trusted and godly friends, family, or a spirit-filled pastor. These are the people God has planted in your life to act as a support and pillar to your faith in Him in difficult times. It also makes sense to approach a counselor if the need arises.
Never Underestimate the Power of Prayer
Prayer is also essential in finding emotional well-being after a divorce. Prayer allows us to connect with God and express our deepest emotions and desires.
The book of Philippians teaches us that when we pray, God's peace will guard our hearts and minds. Philippians 4:6-7 says, "Be careful for nothing; but in everything, by prayer and supplication with thanksgiving, let your requests be made known unto God. And the peace of God, which passeth all understanding, shall keep your hearts and minds through Christ Jesus."
Healing yourself through prayers and meditating on the Word of God after going through the agony of divorce can help restore your relationship with God and help you find meaning and purpose in your life.
The bottom line is that God does not take delight in divorce, and He is not happy with the impact of divorce on your spiritual health.
In Matthew 19:6, Jesus says, "What therefore God hath joined together, let not man put asunder." Divorce can be a violation of God's plan for marriage and have spiritual consequences.
Take a Break to Create Better Relationships
One significant reason you must try to find peace and heal after a divorce is to establish healthy relationships with family, friends, and potential romantic partners.
In the aftermath of a divorce, it can be challenging to maintain peaceful relationships with those who were once close to you. However, trying to find peace and healing from the divorce can help you establish healthier relationships with others, even with those who were once involved in the divorce. Establishing healthy relationships with family members can be challenging after a divorce. Sometimes, your family members may even take sides or become distant from you or the parties involved in the breakup. However, finding peace can help you bridge the gap and rebuild relationships with loved ones.
Improve Your Physical Health
Divorce can have a significant impact on your physical health. The stress, anxiety, and emotional toll of divorce can manifest in physical symptoms such as headaches, fatigue, and muscle tension. Stress is a common response to the challenges of divorce. It can increase blood pressure, heart rate, and muscle tension. Chronic stress can also weaken the immune system, making you more susceptible to illness and disease. Finding peace after a divorce can help reduce stress levels and improve overall physical health.
The emotional turmoil of divorce can make it difficult to get a good night's sleep. A lack of sleep can have negative effects on your physical health, such as fatigue, irritability, and decreased cognitive function.
Prepare Yourself for a New Beginning
Finding peace after a divorce can be a transformative experience that allows you to let go of the past and embrace a new beginning. The Bible teaches us that God is a God of second chances and that through His love and grace, we can find new beginnings even in the most challenging circumstances.
One of the most powerful verses in the Bible that speaks of this truth is found in Isaiah 43:18-19: "Remember ye, not the former things, neither consider the things of old. Behold, I will do a new thing; now it shall spring forth; shall ye not know it? I will even make a way in the wilderness, and rivers in the desert."
Work on Your Personal Growth
Another strategy for healing, and why it is important to find peace after a divorce, is the opportunity for personal growth and development.
In Romans 8:28, we are told that "all things work together for good to them that love God, to them who are called according to his purpose."
Therefore, during difficult circumstances such as a divorce, God can use our experiences for our ultimate benefit and growth. For anyone going through a divorce, this means that there is an opportunity for personal growth and development. By focusing on the present moment and working towards a brighter future, you can develop new skills, talents, and interests and become stronger and more resilient.
Conclusively, Christians need to remember that healing after a divorce is a process that takes time. But when you seek spiritual guidance through prayer, reading the Bible, practicing forgiveness and self-care, seeking support, and practicing patience and trust, you can find healing and restoration after a divorce.